A know-how for controlling foundry moulding sand in laboratory
The Rotolabo 5M is a laboratory device that allows you to perform control measurements on your foundry green molding sand. You will optimize the quality of your sand and therefore of your molded parts by using 2 sizes of test specimens according to 3 measurement standards.
5  control measurements with only one tool
A sand testing machine to mesure: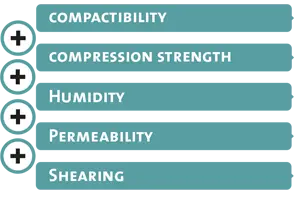 Two sizes of sampling tubes, diameter 50 and 63 mm,
Measures using the U.S., European or the Rotocontrol standard,
A tactile control panel to manage archive results and to control the machine.
Transfert to supervison PC.
The Rotolabo in video
Our products
Rotolabo technical characteristics
Dimensions
(mm)
Height
1060
Width
830
Depth
370
Power supply
220 V simple phase AC
Filter and regulated air supply
6 bars
Weight
80 kg