Rotocontrol: Controlling your moulding sand quality in production
The ROTOCONTROL RTC 107 green sand mixer fits mixers with a capacity ranging from 250 kg up to 5000 kg, for synthetic or natural sand, for continuous or batch operation, for various types of foundries, (iron, steel, aluminum, bronze…).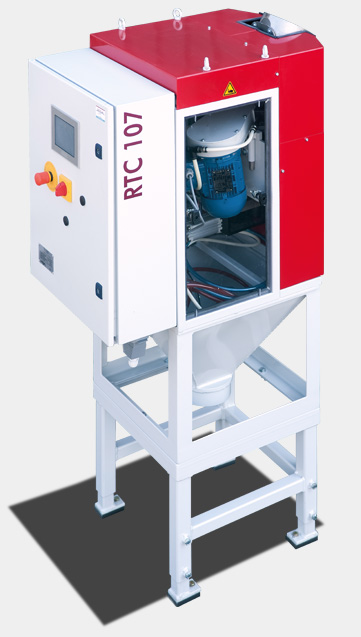 Over the past thirty years it has become widely recognized that the two primary features to control in molding sand are: Compactibility and Cohesion (relation between mechanical resistance and the degree of humidity of the sand). With complete control of these two parameters, ROTOCONTROL automatically provides the right dosage of water, bentonite, and blacking carbon.
With currently more than 300 facilities installed in France as well as abroad, the unequalled experience we have acquired has made for outstanding results when working with both very small foundries as well as with large manufacturers.
The ROTOCONTROL RTC 107 was developed by SCOVAL and ts on all types of mixers while its numerous features allow you to :
Optimize and unify the quality of your moulding sand,
Reduce waste and the use of additives,
Display and edit all the parameters in real time.
Reliability
The RTC 107 is permanently self-monitoring and in case of an anomaly will set o an alarm and indicate the aw, to be used at the discretion of the operator.
The machine contains only elements widely tested in the foundry industry and is designed to work with and "IN" sand.
The competitive advantages of the in line control of moulding sand by ROTOCONTROL
Improuvement of the quality of the sand produced and subsequent decrease of waste and aws.
Total traceability of the process with a continuous recording of the values measured.
Decrease of the sand plant's operating cost due to its automation.
A more efficient use of the casting yard due to the decrease of interruptions caused by "bad sand".
Very quick return on investment
The various possibilities of implementations of ROTOCONTROL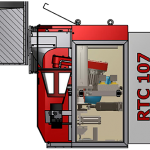 Sample with rotative tank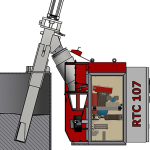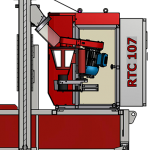 Dimensions of the Rotocontrol